View Forums >
Users online: 231
"This was posted 18 years ago.... Anyway, I felt the same way for years. My main focus was chasing after girls in life and it never worked out until I moved to Toronto and it did. There ..."
Last topic reply
by
gaetangenesse
---
"Hey there,I'm here to clear some doubts about building a swimming pool. Recently I renovated my house in Toronto. In the beginning, we thought of landscaping our backyard. But later, my..."

---
"All health professionals will rightly discourage you and for good reason.HoP also recommends you do not do it.see alsohttps://www.homeofpoi.com/us/lessons/teach/Fire-Breathing/Introduct..."
Last topic reply
by
Malcolm
---
"Hey guys, I need an advice. I have a braces which I have to wear for 8 months. Can I still do fire eating? My dentist said no coz a high temperature can affect them. But I think is ok a..."
Last topic reply
by
Malcolm
---
"Hi there everyone ,I'm Olivier and I'm a passionate juggler.I try to find if this question have been asked before but I didn't find anything...I'm actually juggling with a fire st..."

---
View all Competitions >
Free monthly draw
Status: Active, entries close end of July 2020. We have 215 entries.
About: Drawn last day of each Month. Members can win a US$100 credit for their HOP shop account.
How to enter: Super easy to win. Just enter email, name and what you want to win. Enter here

---
Up in the Air - Performance Photo Competition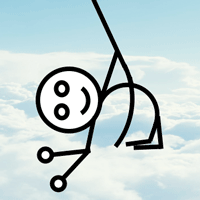 Status: Voting, late entries still accepted, Voting until 10 August 2020. We have 24 entries.
About: Show us your best off the ground photo of you doing your performance arts.
You can Jump, Hang, Bounce, Swing, Slackline, Tight Rope, Climb a Ladder, Stand on a large Ball, Rola-Bola, but your feet should not be on the ground or floor.

Please read the rules of the competition to see what is not allowed.
You can submit your photo (maximum of 1) by the submission end date. Then you and everyone else can vote for your favorite entries, and from those, we'll pick three winners!
Limited to the first 300 photos.

The top 3 photos selected by public vote each get a USD$50 gift voucher to spend at Home of Poi.
The top 3 photos selected by HoP each get a USD$50 gift voucher to spend at Home of Poi.
How to vote: View entries and vote here Votes: 463